8 inch-200mm
8 Inch (200mm) Top Hung Window Hinges
Some common symptoms of failing window hinges
Are you having difficulty in opening and closing the window?
Is the window sash not closing tightly into the frame?
Do you feel drafts coming through the closed window despite there being seals in place?
Does your window fail to stay in position when partially open?
If you experience any of the above issues then you should consider repairing or replacing the window hinges, before the situation gets worse and also becomes a security risk.
64° Opening
Steel Construction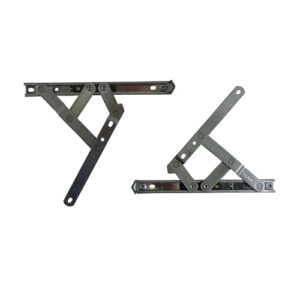 Showing all 2 results