Window Parts for sale | All types of Replacement Part
We have a wide range of window replacement parts for sale.  You can replace window handles, window hinges, window mechanisms, window draft seals, window receiver. Windows can be stiff, jammed, or hard to open, we have replacement parts for any broken windows.  Broken windows are unsightly and a security risk for your home.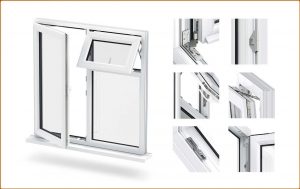 Showing 1–12 of 87 results
Window Handles Ireland | uPVC Alu Clad Passive Aluminium32 Products

Window Hinges23 Products

Window Locking Mechanism19 Products

Window Receivers Window Keeps9 Products

Sale!