Patio Door Accessories
Poorly fitted and maintained patio doors are a common problem and an issue which only a competent DIY or home maintenance person should undertake.  All patio doors have similar working parts leading to similar defects.
A patio door has two sides, a fixed stationary side and the opening sliding section. Both the door handle and locking system are normally located on the sliding door section of the door.   When the patio door is working correctly it should easily move over and back on the track. The wheels and track on which the patio door slides are located on the underside of the sliding door, this is what allows the patio door to slide.  Dirt on the track over time can cause damage and damage both the track and the wheels.  It's important to maintain your patio door regularly to avoid replacing both the wheels and tracks in a few years.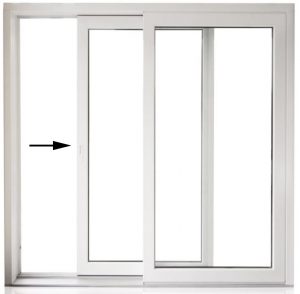 Showing 1–12 of 13 results